Wind-powered Anhydrous Ammonia is built locally and always available, at the lowest CO2 and CH4 emission.

Wind has been a major factor in Great Plains energy for years, as the circa 1910 windmill at left attests.

On May 19, 2020, Siemens Gamesa announced a 14 MW mill. The biggest mill

ever built is approximately 15% bigger than the biggest GE mill. The total rotational swing is 2 feet greater than GE at 222 meters or 728 feet of rotational swing. The result? Wind power with more reach!

https://www.greentechmedia.com/articles/read/siemens-gamesa-takes-worlds-largest-turbine-title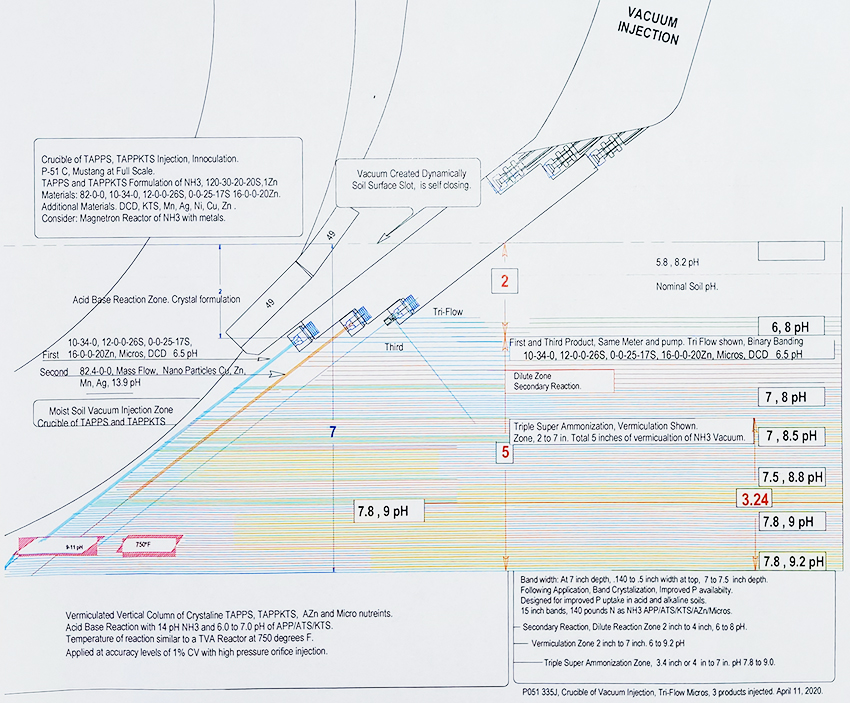 The Crucible of TAPPS, TAPPKTS Injection, Vermiculation Column, P51-C, Mustang at Full Scale shows the increase in soil pH as Triple Super Ammonization is applied to supercharge nutrient levels with Exactrix® technology.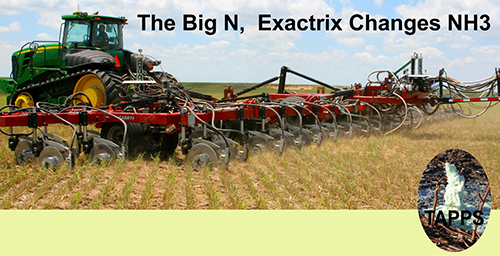 Only Exactrix® No-tillage nutrient banding meets the promise of lowest GHG.
About 6% of the total GHG emission can be improved with Exactrix®, Green Play Ammonia™, and Yielder® NFuel Energy. That is a 50% improvement of the total 11.2% agricultural contribution to GHG.
This is the NEW ERA to cool down the planet.
1

-So, how will this work?

2

-What will be required?

3

-What benefits will farmers see?

4

-The Details behind the Plan

What will change?

5

-Who will be involved?

6

-How will fertilizer shift?

7

-The conversion to
Green Play Ammonia™

8

-The need for serious capital

9

-Where will the money go?

10

-How will the investment
pay off for those vested in Energy?

11

-Three powerhouse options for
timely delivery of NH3

12

-Solving the fossil fuel problem in North American agriculture

13

-Think big. Think clean. Think bold.

14

-Move over, fossil fuels.

15

-Who knew? Now you do. Random facts at your fingertips

16

-More facts on fossil fuel

17

-What happened to regulation and education?

18. Video Training, The New Era Green Play Ammonia®, Yielder® NFuel Energy.

19. Advanced information you can order.