PROTON VENTURES NEWS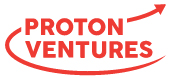 Hans Vrijenhoef to step down as CEO of Proton Ventures and appointment of Paul Baan as CEO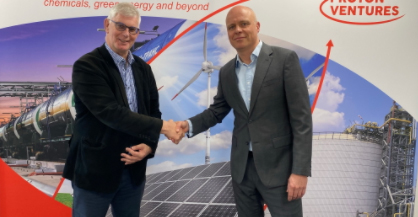 Schiedam, the Netherlands, 1 April 2021 – Hans Vrijenhoef announces to step down as Chief Executive Officer of Proton Ventures with immediate effect. He will continue to serve as Non-Executive Chairman of the Management Board for at least another 3 years to support Proton Ventures Management Team in the continuation and growth of the existing business of green ammonia production technologies. Paul Baan will succeed Hans Vrijenhoef as of April 1st, 2021.
Paul has proven to be an astute energy sector specialist through his longstanding career with several leadership positions amongst others at Ørsted and EON. Paul has an entrepreneurial mindset and a track record in letting businesses with technological leadership positions flourish. He is an engineer by background who has developed an excellent network in the B2B energy industry and strong understanding of Power to X technology and business cases.
Hans Vrijenhoef said:
"I am very happy that Paul is joining Proton Ventures as CEO and that we can work together on the energy transition. I am highly confident that under his leadership, Proton Ventures will prosper long into the future. His appointment demonstrates the strength of Proton Ventures' innovative mindset and its thought leadership position in green ammonia production."
"It has been an honour and a pleasure for me to lead Proton Ventures during the last 20 years. Throughout this time, I have been humbled by the commitment and hard work of the Proton Ventures Team, and their passion for creating a truly purpose-driven company. I am very grateful to them, as I am also to the many Proton Ventures' clients, partners and other stakeholders, with whom we have worked to build our long-term, sustainable business. I look forward to continue to engage with all stakeholders in the coming years to further drive innovation and execute engineering projects related to green ammonia production and storage.
"I also look forward to continue to dedicate my time and my experiences to the recently announced TransHydrogen Alliance which we created together with VARO Energy, Trammo and Port of Rotterdam to announce our joint ambition to import up to 2 Million ton per year of green ammonia from solar and wind rich areas to Rotterdam."
Paul Baan said:
"Hans is an exceptional business leader who has founded Proton Ventures, making it one of the most innovative engineering companies in its sector, and Hans is one of the most admired industry experts on green ammonia production in the world.
I am pleased that Hans has committed his time and efforts to the company for several years and looking forward to our collaboration.
Proton Ventures is a fantastic business. With its excellent team of engineers and professionals, existing clients and strong partner network there is a solid foundation for further growth. I feel privileged and excited to be asked to work with the Team and lead Proton Ventures into the next stage of its strategic development. We have a shared passion; making the energy transition work."
About Proton Ventures
Proton Ventures is a technology company that is working to make the global energy transition a reality. The company specializes in ammonia related technologies and products, including storage concepts for chemical and liquid energy carriers. Proton Ventures designs and builds pressurized and refrigerated ammonia storage facilities, small scale ammonia production facilities 'NFuel' units as well as SCR processes. For more information visit: https://protonventures.com/
Media contact:
Rianne Vriend-Vrijenhoef
+31 6 10 54 45 01
rianne.vriend@protonventures.com
Transhydrogen Alliance announces collaboration to bring Green Ammonia to the European Market
Schiedam, the Netherlands, 23 March 2021 – Proton Ventures BV, an engineering and development company in the Netherlands, Dubai-based Trammo DMCC, a subsidiary of Trammo Inc., a leading global commodities merchandising and trading company and market leader in anhydrous ammonia, and VARO, an European mid- and downstream energy company, signed a Memorandum of Understanding ("MOU") for a joint initiative and mutual cooperation on the production and import of green hydrogen and green ammonia into Europe via Rotterdam, as well as export thereof from selected locations worldwide. The Port of Rotterdam Authority supports this consortium, especially in its effort to set up an import terminal in Rotterdam for these new supply chains.

The consortium of parties (collectively, "Transhydrogen Alliance") intends to start its collaboration with an initial project for the production of green hydrogen produced from solar and wind rich areas and the import of such hydrogen in the form of green ammonia into Europe. The initial project is expected to be completed by 2024.

Following success of the initial project, "Transhydrogen Alliance" targets the import up to 500,000 tonnes of green hydrogen equivalent to up to 2.5 million tonnes green ammonia per year via the Port of Rotterdam.

"Transhydrogen Alliance" offers a fully integrated team in the green hydrogen and green ammonia supply chain with knowledge and experience in technology, logistics and sales. Pricing is expected to be competitive compared to that of other supply chains for hydrogen production based on renewable energy.

The representatives of the companies involved in the venture had the following comments:

Hans Vrijenhoef, CEO of Proton Ventures:
"Transhydrogen Alliance offers an integrated supply chain, with reduced costs for the import of green hydrogen and green ammonia into Europe. Through advanced technology we can make green energy available at an affordable cost. Proton Ventures, with its team of dedicated engineers, has been working on its state-of-the-art technology for over 10 years and in combination with renewable energy cost reductions our vision is becoming reality. We are very excited to be part of this group and look forward to working together with current participants as front runners in the energy transition."

Christophe Savi, Head of Trammo's Ammonia Division:
"Trammo is proud to participate in the project and to help advance the transition of the global Ammonia supply chain as well as the distribution of green energy carriers such as Hydrogen. We are excited to work with a stimulating and engaging group of partners who seek to progress rapidly in achieving our shared goal of producing and providing to the industry a safe, clean and economically sustainable product."

Theo Pannekeet, VARO's Head of Renewables: "VARO is excited to be part of this consortium that aims to bring this green multi-purpose product to a center stage in the energy transition. The solution developed in collaboration with our partners is a great example of how existing technologies can be used to find innovative ways to address the future through new sustainable solutions."

About Proton Ventures

Proton Ventures is a technology company that is working to make the global energy transition a reality. The company specializes in ammonia related technologies and products, including storage concepts for chemical and liquid energy carriers. Proton Ventures designs and builds pressurised and refrigerated ammonia storage facilities, small scale ammonia production facilities 'NFuel' units as well as SCR processes. For more information visit: https://protonventures.com/

Media contact:
Rianne Vriend-Vrijenhoef
+31 6 10 54 45 01
rianne.vriend@protonventures.com

About Trammo

Trammo is a leading international merchandising and trading company that markets, trades, transports and distributes key raw materials used in industrial processes and fertilizer production globally. The Company is a market leader in anhydrous ammonia, sulfur, sulfuric acid and petroleum coke. In addition, Trammo is a producer and marketer of nitric acid in the United States. The history of Trammo spans more than 55 years. For more information visit: https://www.trammo.com/,

Media contact:

Louis Epstein
louis.epstein@trammo.com
+1 212 223 3200

About Varo

VARO Energy ("VARO") is an energy company operating throughout the complete downstream fuel supply chain with refining, storage, blending, distribution, sales and marketing assets. It safely delivers high-quality products from fossil and renewable sources to its national and international business customers and end-consumers. The company owns a refinery in Cressier, Switzerland, a majority share in the Bayernoil refinery, Southern Germany, as well as storage facilities, distribution and marketing businesses in Benelux, France, Germany and Switzerland. VARO's shareholders include Carlyle International Energy Partners, an advisory fund which is part of the global alternative asset manager The Carlyle Group; and international energy and commodities company Vitol. For more information about VARO, please visit www.varoenergy.com.

Media contact:

Florence Lebeau
florence.lebeau@varoenergy.com
+41 79 546 66 31

Port of Rotterdam

The aim of the Port of Rotterdam Authority is to strengthen the competitive position of the port of Rotterdam as a logistics hub and a world-class industrial complex in terms of both size and quality. The Port Authority is able and willing to make an impact and so it is focusing on accelerating sustainability in the port and it is a partner in the digitalisation of the port and logistics chains. The Port Authority's core tasks are the sustainable development, management and operation of the port, the maintenance of the smooth and safe handling of shipping and supporting the future-resilience of the port of Rotterdam. For more information visit: www.portofrotterdam.com

For more information about the Transhydrogen Alliance, please contact:
Rianne Vriend-Vrijenhoef
+31 6 10 54 45 01
rianne.vriend@protonventures.com
Trammo and Proton Ventures Sign Memorandum of Understanding for Cooperation on Worldwide Green Ammonia Projects

Schiedam, the Netherlands / Paris, France, 19 January 2021 –
Trammo DMCC, a subsidiary of Trammo, Inc., a leading global commodities merchandising and trading company, and Proton Ventures BV, an engineering company in the Netherlands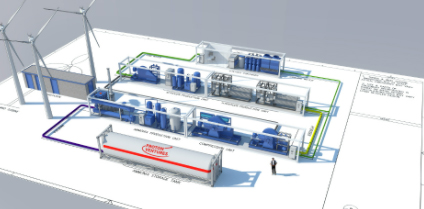 specialised in ammonia technology, signed a Memorandum of Understanding ("MOU") for joint cooperation on green ammonia projects. As part of the joint cooperation, Proton Ventures would construct green ammonia production units, storage facilities and import and export terminals ("NFuel Projects") and subsequently supply the green ammonia produced through wind and solar energy to Trammo. Trammo, the world's leading independent marketer and transporter of ammonia with more than 55 years of ammonia marketing and logistics experience, would offtake and market the green ammonia and transport it to customers around the world using its fleet of specialized refrigerated vessels.

Christophe Savi, Head of Trammo's Ammonia Division, said: "We are pleased and proud to use Trammo's long-standing transportation and distribution expertise to develop green ammonia projects. Trammo strongly supports sustainable systems as well as environmentally friendly solutions and intends to participate actively, together with its existing suppliers and other participants, in the industry's green transition. We believe that this innovative partnership with Proton Ventures will create great synergies between our respective companies, allowing us collectively to service the global decarbonization process while adding new key logistics solutions for many of our partners in the marketplace."

Hans Vrijenhoef, CEO of Proton Ventures, says: "We are thrilled with this MOU with Trammo. From a technical point of view Proton Ventures will take the lead to organize, design and execute NFuel Projects on behalf of our clients. We believe that the participation of Trammo as offtaker, with its extensive experience, reputation for reliability and global marketing network, will ensure the required offtake agreements for the projects."

About Trammo
Trammo is a leading international merchandising and trading company that markets, trades, transports and distributes key raw materials used in industrial processes and fertilizer production globally. The Company is a market leader in anhydrous ammonia, sulfur, sulfuric acid and petroleum coke. In addition, Trammo is a producer and marketer of nitric acid in the United States. The history of Trammo spans more than 55 years. For more information, visit: https://www.trammo.com/

About Proton Ventures
Proton Ventures is a technology company that is working to make the global energy transition a reality. The company specializes in ammonia related technologies and products, including storage concepts for chemical and liquid energy carriers. Proton Ventures designs and builds pressurised and refrigerated ammonia storage facilities, small scale ammonia production facilities 'NFuel' units as well as SCR processes. For more information visit: https://protonventures.com/
Green Play Ammonia™, Yielder® NFuel Energy.
Spokane, Washington. 99212
www.exactrix.com
509 995 1879 cell, Pacific.
exactrix@exactrix.com